Creating Food and Fighting Climate Change in Big Cities
Submitted by Emily on | Updated Sat, 17/09/2016 - 23:49
Read time: 3 mins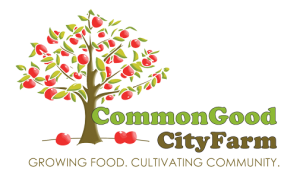 To many Americans, farming is an activity associated exclusively with rural areas, separated from urban metropolises characterized by what we imagine modernity and progress to look like. However, with increasing population growth and food security threats, the line between rural and urban will have to be crossed. Not only are urban populations growing around the world, but the global level of urban poverty is expected to accompany this growth.
Rather than have the current production of food stretched thin across these growing metropolises and transported thousands of miles between farm and plate, urban communities are beginning to realize sustainability and self-sufficiency through urban agriculture.
Urban agriculture has evolved into a complex and multi-dimensional term encompassing a number of ways in which food can be produced sustainably and locally for and by people living in urban areas. In fact, the UNDP has identified over 40 urban farming systems ranging from horticulture to aquaculture, kitchen gardens to market gardens, and even livestock as varied as cattle, chickens, snails, and silkworms, all of which produce about 15% of the world's food. These farming systems can take place in a variety of innovative environments such as backyards, rooftops, window boxes, roadsides, alongside railroad tracks, in vacant lots, and on the properties of schools, hospitals and other institutions.
Because many of these farming systems focus mostly on fresh produce that is best grown locally and in season and use minimal inputs, health and nutrition in the communities may increase because of greater access to fresh fruits and vegetables, especially in low-income areas where access is a concern. Urban farms also provide ways to educate locals on healthy eating and the origins of food by participation through volunteering and attending classes. This increased participation can promote community-building, as well as improve the aesthetic environment of the community.
In fact, many urban farms across the U.S. are run mostly by volunteers who help with the many daily responsibilities of running a small farm. This is the case of Common Good City Farm in Washington, DC. Located in a low-income area designated as a food desert, this small plot of land makes a huge difference, not just in feeding local families, but in providing education on each of the steps of food production, including cooking classes to demonstrate different ways of preparing the fresh food, and tying together a diverse community. The farm also supplies opportunities for the youth of the community by providing youth cooking classes, offering high school internship and job opportunities, and welcoming elementary school field trips. According to its website, "Common Good City Farm has taught over 1100 DC residents in workshops, engaged over 2100 DC school children, and hosted over 2500 volunteers. In 2013, Common Good City Farm provided over 5,200 pounds of fresh vegetables to low-income DC families".
Zach, a local University student, was a volunteer there that I had a chance to speak with about his work and what it meant to him. Zach is passionate about social justice and minority rights, which is originally why he became interested in volunteering at Common Good. However, throughout his weeks of working at the farm, he began to see the correlation and interdependency between a healthy environment and a healthy community. He participated not only in farming activities such as harvesting and planting crops, but also engaging with local elementary and middle school students attending cooking and gardening classes. The students were always eager to learn, Zach said, and were even excited to cook at home for their parents. Common Good City Farm also provides a community-wide compost pile, maintained by the farming staff and volunteers, but which allowed and encouraged community members to collect and recycle their food waste.
In most cities across the U.S. and Canada, urban farms are springing up and becoming important steps to community development and resilience as well as environmental education and awareness. Find out more about urban agriculture or locate a Community Supported Agriculture (CSA) farm near you by visiting the USDA website.
You will save the Earth by sharing and/or tweeting (corny right?)