How please your eco-hipster sweetheart? Some last minute ideas!
Submitted by Anaïs on | Updated Sat, 17/09/2016 - 23:49
Read time: 2 mins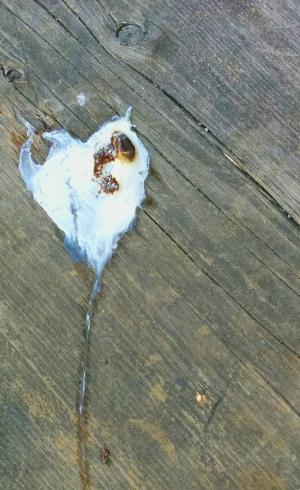 St Valentine's Day or Feast of Saint Valentine historically commemorates, depending on sources, either Lupercalia (archaic roman rite connected to fertility) or numerous Christian martyrs named Valentine who participated in love affairs resolutions.
Since early 19th century, this famous 14th of February celebrates romantic love so lovers typically exchange love letters, gifts and almost red roses, where red symbolizes passion. Briefly, it has become an event really (too?) commercial focused.
By the way, you want to celebrate with your *Apollon*? Good idea, but why not introducing some "green" around it? Here are some proposals for enjoying your Valentine time!
First, concerning the place for sharing dinner and pleasant time, I think you've got 2 main choices:
- 1: Reserving a table at the nearest restaurant from home or next to public transportation, especially because you won't need your vehicule (so no greenhouse gas emission, YES!). As you're a planet lover, you'll choose one of these places cooking traditional or exotic organic vegetarian or vegan food. For instance in Montreal, you find: Green Panther (vegan), Lumière du Mile End (vegetarian), Aux vivres (vegan), Su Shian Yuang (vegetarian), Crudessence (vegan), Chu Chai (vegetarian).
- 2: Planning a chancy outdoor event, as renting a yurt in the forest (like those of Gatineau Park1). Don't absolutely forget your beeswax or soy wax candles (I mean without petroleum) to go with taking a hot organic cider or an ice cider from Verger biologique Maniadakis2, while appreciating a comforting fireplace burning.
- 3: Then, if you want to please your sweetheart with a gift, just think again sustainable and useful:
*For her *: if she's got green fingers why not offer a seed bomb that she'll toss into a quiet corner of the garden and then admire while blooming. Otherwise, she'll probably appreciate organic bamboo or cotton item of clothing like undergarment.
*For him *:   if he's fond of outdoor adventure, why not choosing a gift certificate for rock climbing or for a quite similar recreative activity (eg Laurel Aventure Nature3). Perhaps, he's more addicted to technology so you would prefer to purchase a handy solar charger for cellphone or camera.
Now, your turn to think about the way you'll celebrate your green Saint Valentine but PLEASE don't forget your traditional homemade love letter on recycled paper or your green eco-friendly love card!!!!
1 : http://www.ncc-ccn.gc.ca/places-to-visit/gatineau-park/things-to-do/accommodations-winter
2 : http://www.vergerbiologique.com/accueil/
You will save the Earth by sharing and/or tweeting (corny right?)